Contact Us
Fill out the form below to send us a message.
Prayer Requests
Send us your prayer requests.
Newsletter Signup
Sign up to receive our newsletter for updates about Valley of Our Lady and our new monastery fundraising.
T

he just one's sacrifice is most pleasing,
Nor will it ever be forgotten.
In a generous spirit pay homage to the Lord,
Be not sparing of freewill gifts.
With each contribution show a cheerful countenance,
And pay your tithes in a spirit of joy.
Give to the Most High as he has given to you,
Generously, according to your means.
For the Lord is one who always repays,
And he will give back to you sevenfold.
Sirach 35:6-10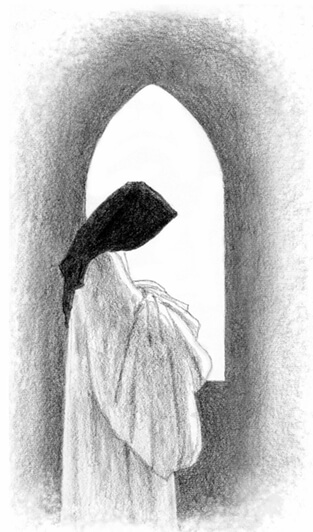 H

ow lovely your dwelling, O Lord of hosts!
Psalm 84:2
Heavenly Father, we entreat Your blessing upon our efforts to build a new monastery where the Cistercian sisters of Valley of Our Lady can continue to dwell in Your presence, to sing Your praises and intercede for Your people. May our work with You and for You on this project and in all things bear eternal and abundant fruit.
We ask this in through intercession of the Blessed Virgin Mary and St. Joseph, in union with Your Son, Our Lord Jesus Christ.
Amen
H

appy are those who dwell in your house! They never cease to praise you.
Psalm 84:5