At 11 am on Saturday, August 21, Bishop Hying will celebrate Mass at the National Shrine of Our Lady of Good Help (The National Shrine of Our Lady of Good Help | Champion, WI USA (championshrine.org)) for the intention of the successful and speedy conclusion of our campaign and building project.
All are invited to join us in person or in prayer.
The tentative schedule is as follows:
10-10:15 am: Arrive at Shrine
10:15: History talk provided by Shrine (for those interested)
11:00: Mass with Bishop Hying
Picnic lunch (pilgrims are encouraged to bring their own lunch)
1:00 optional Rosary and Stations of the Cross, private prayer time
2:30 Bus departs for Madison .
Although we are not ordering lunch as a group, individuals are welcome to request a box lunch from the Shrine cafe. Please download the form to the right and return it to the Shrine by August 13.
Pilgrims driving separately are also welcome to stop at the Shrine of St. Joseph on the College of St. Norbert Campus (Shrine of St. Joseph – The Norbertines).
If you are interested in joining us and particularly if you would like to carpool or share a bus (by advance reservation only) from the Madison area, please contact us. Please refer to the column on the right for additional details about the bus.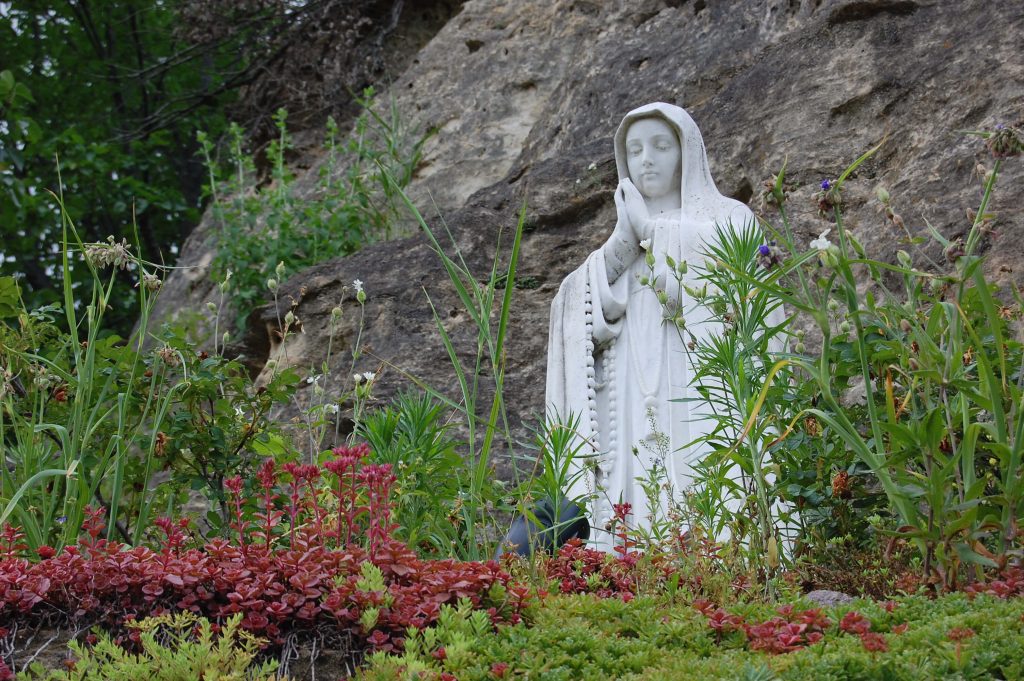 Additional information for those considering joining us on the bus:
The bus will depart at 7:15 am sharp from St. John the Baptist Catholic Church (209 South Street, Waunakee 53597). Parking is on the north side of the lot.
We plan to depart from the Shrine by 2:30 to return to Waunakee by 5:30, God willing.
There is limited handicap accessibility on the bus. Please inquire for further details.
At present, there is no cost for the bus, due to the generosity of a donor. If we need to add a second bus, there might be a small fee.
Moving Toward Single-Phase Construction
We are daily renewed in our amazement at God's blessing and your generosity. The momentum continues to build, and the prospect of building in a single phase is looking more and more possible each day. We're not there yet, and we still need a lot of help, including in-kind donations (refer to the list below for further details), but the progress is encouraging.
We know that St. Joseph is hard at work for our project, behind the scenes. Please continue to join us in asking for his intercession in particular. During this liturgical year in his honor, we are turning to him with even greater zeal than usual.
We have included here some links to prayers to this great saint:
Please pray with and for us and help us as you can. For more information about ways to assist us, please refer to our Participate page.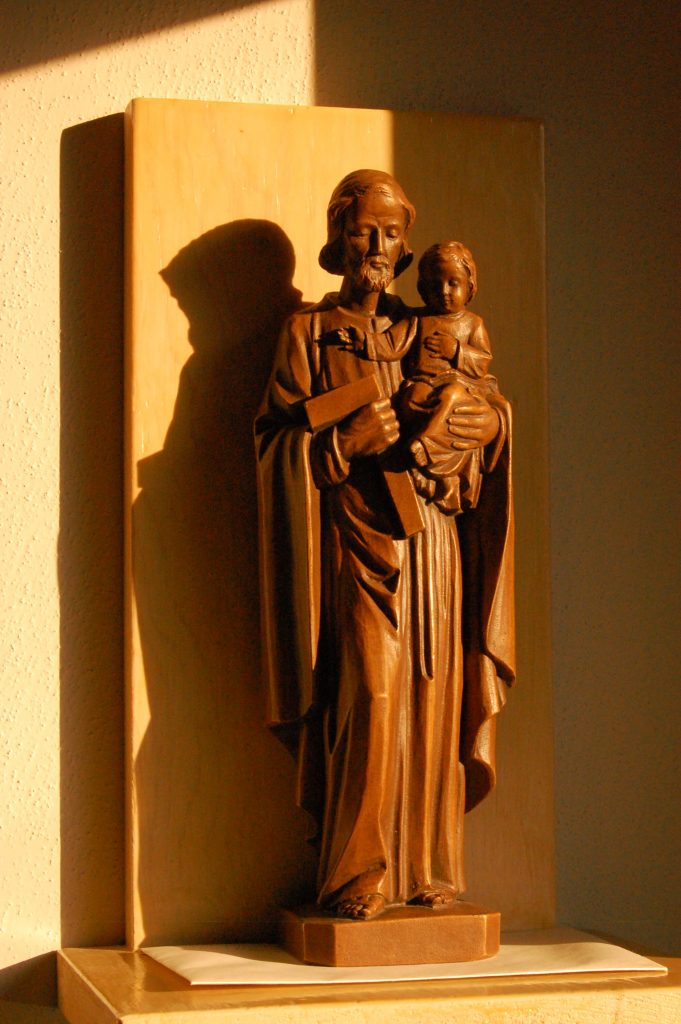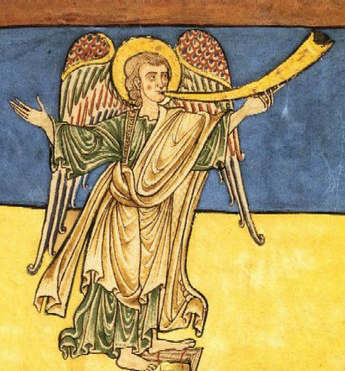 T

heir goal was: quaerere Deum. Amid the confusion of the times, in which nothing seemed permanent, they wanted to do the essential – to make an effort to find what was perennially valid and lasting, life itself.  They were searching for God.
–Pope Benedict XVI